Our vehicles
If you are looking for an elegant chauffeur driven Mercedes for your rides or if you wish to hire a chauffeur driven minivan in Brescia, Verzeletti has what you are looking for.
The cars and minivans we use come fully functional and compete with climate control, comfortable and relaxing seats you can regulate, and with a ventilation system to make even long rides pleasant.
Air-spring suspension systems on the back axle ensure a comfortable ride even for the elderly.
Every vehicle undergoes frequent maintenance and checks to avoid even the smallest inconvenience during the ride.
The spacious boot lets passengers not have to worry over reducing their luggage.
ESP and ABS safety systems will make you feel safer even on slick roads and on road unpredictability. Having GPS technology on board allows for more precise and quicker rides to your destination.
Mercedes E-Class
This elegant and streamlined German sedan ensures incomparable comfort, prize-winning liveability and it envelops you in every luxury and refined technology; it transforms every ride into authentic pleasure.
Mercedes V-Class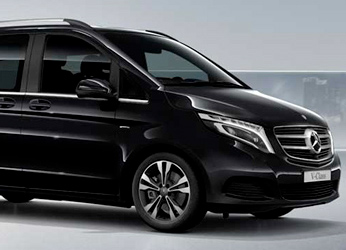 This spacious and refined minivan of superior class accommodates up to 7 passengers and offers versatility, roominess, full road comfort, without giving up on the most technological advances.
Wolksvagen Caravelle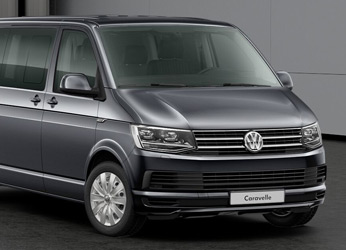 The pleasure of the holidays starts with your ride: that's why the Caravelle minivan, which can accommodate up to 8 passengers comfortably, is so roomy and able to meet all of your passengers' needs. Its high quality, attention to the smallest details, excellent soundproofing of the cab and spacious boot allow you to travel with the utmost freedom.